New Trio Album…It's the bomb! (sort of!!)
October 2, 2022
A few years back, I did a gig or two with the amazing Stephen Magnusson and James McLean and it was so fun, I thought: "I want to record this!" And then… well, you know, things got in the way for pretty much everyone on the planet. Anyway, it finally happened. Last year was supposed to be the year, and after 4 (yes, 4) reschedules due to lockdowns and more, we finally hit the studio at the very start of January THIS year.
So, Tamara Murphy Trio has a new recording! The album is TMT, which sort of sounds like TNT (get it?? hahahah), so this is what it looks like: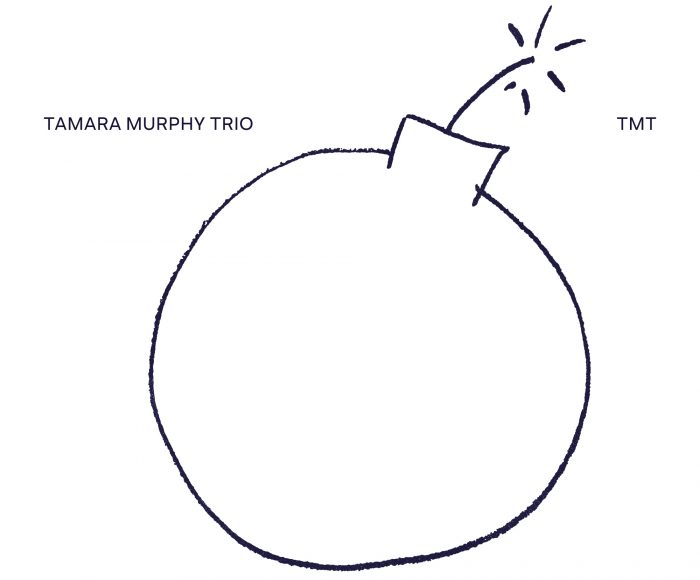 It's a daggy joke, but it's my band so I can do what I like, right?
TMT is only available on Bandcamp at the moment as a pre-order – you can snuffle up a CD or bags a digital version of this recording – you'll get a track now, and the rest the very instant it is released in November! (Love Bandcamp. They support artists and tracks are available in all the different levels of definitions: low def for convenience or high-def for the audiophiles amongst you. Brilliant.)
Anyway – as you were! Go have a listen if you can (you can find it here) – and if you like it, please tell your mates.
---