Releases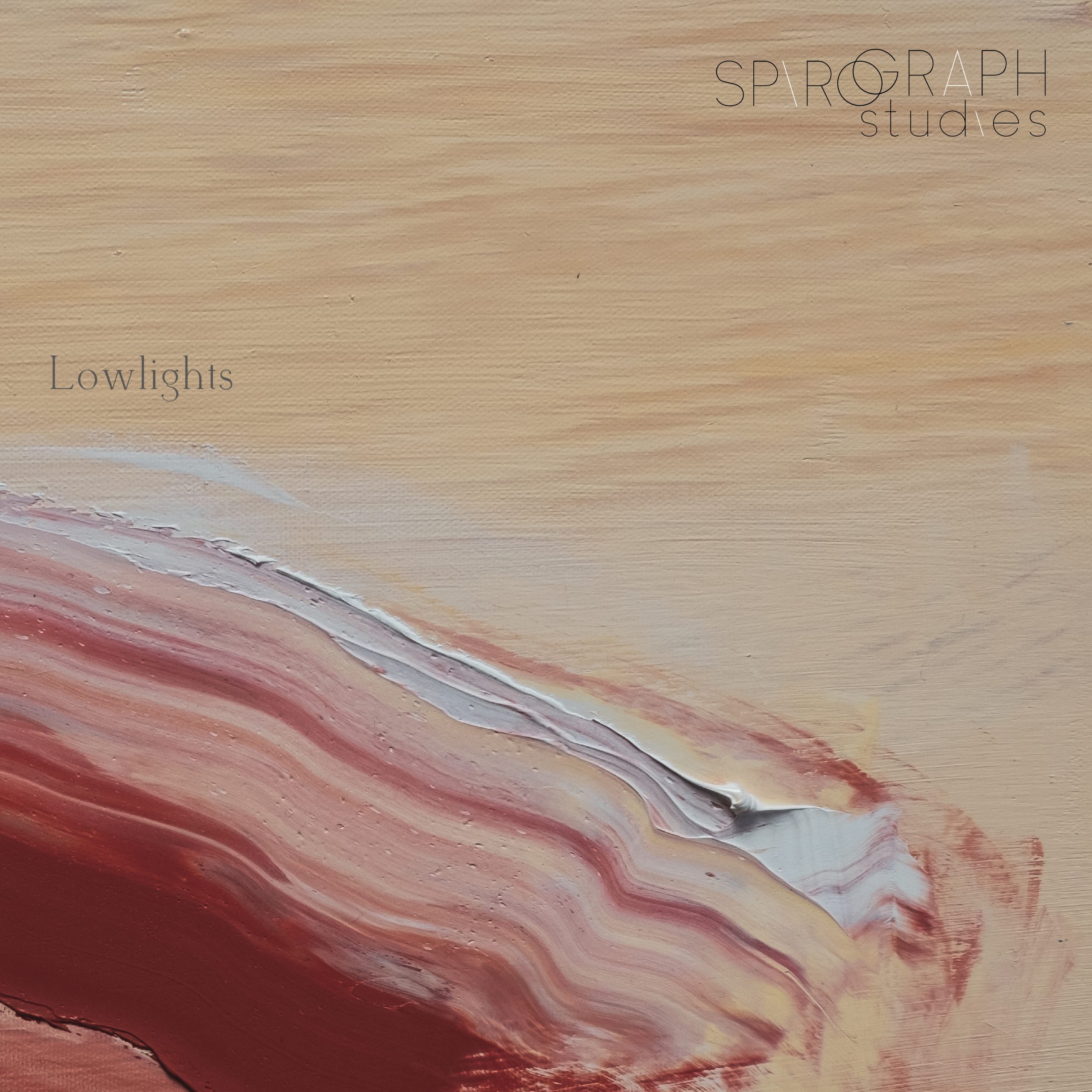 Lowlights
Spirograph Studies
Lowlights
Spirograph Studies
Lowlights is the second studio album from Melbourne band, Spirograph Studies.
credits
released October 15, 2021
Spirograph Studies:
Luke Howard – piano
Sam Keevers – piano
Fran Swinn – guitar
Tamara Murphy – bass, vocals
James McLean – drums
All songs written by Tamara Murphy.
Sam Keevers plays on Dramatic Arts, Bitter Sweet and Anteloper.
Luke Howard plays on Another Bright Light, Locked, Lowlights and Travellers.
Luke Howard appears by courtesy of Decca Music Group Limited.
Produced by Tamara Murphy
Recorded at Sing Sing East, December 2019
Recorded and Mixed by Hadyn Buxton
Mastered by Lachlan Carrick at Moose Mastering
Artwork/Layout by Jans-Jørgen Jahr
Cover artwork by Tamara Murphy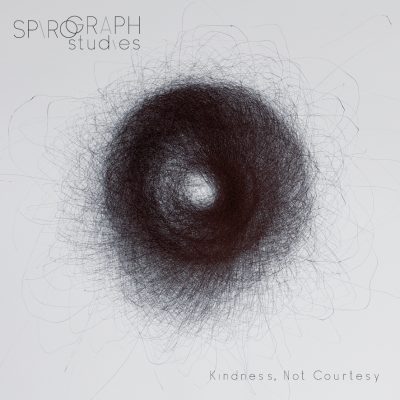 Kindness, Not Courtesy
Spirograph Studies
Kindness, Not Courtesy
Spirograph Studies
This is the debut album from Melbourne-based art music band, Spirograph Studies. 'Kindness, Not Courtesy' is comprised of eight thoughtfully selected tracks, by band-leader and bass player Tamara Murphy, brought into being by this awesome line up. Each track has been composed from a singularity to create a simple, yet vast, music.
credits
released July 1, 2019
Spirograph Studies are:
Tamara Murphy – bass
Luke Howard – piano
Fran Swinn – guitar
James McLean – drums
Recorded at Pughouse Studios by Niko Schauble in Melbourne, December 21, 2017 & June 25, 2018
Mixed and mastered by Joe Talia at A Good Mixture Tokyo
Front cover image – Cameron Robbins, "21hrs, Dry Cool SW, Flinders St"
Photo – Hans-Jørgen Jahr
Layout and design – Hans-Jørgen Jahr
Luke Howard appears by courtesy of Decca Music Group Limited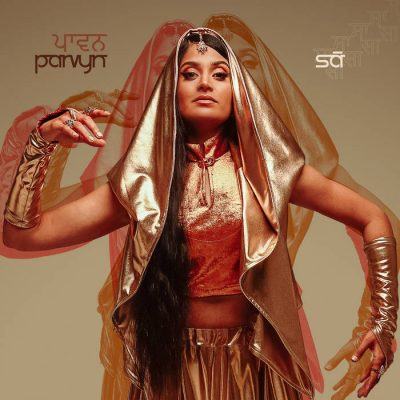 Sa
Parvyn Singh
Produced, recorded and mixed by Max Dowling at HopeStreet Recordings studio except Track 2 by Joel Ma, and Track 3 by Bob Knob. Track 9 recorded by Myles Mumford at Rollingstock Recordings Rooms produced by Parvyn. Track 12 recorded at Purple House Productions by Josh Bennett produced by Parvyn.
Further mixing and mastered by Lachlan Carrick at Moose Mastering.
Featuring:
Parvyn Singh: Vocals
Max Dowling: Vocals (Tracks 4,5,10) and Flute (Track 7)
Erkki Velthiem: Violin (Track 2)
Vinod Prasanna: Bansuri (Track 11)
Josh Bennett: Sitar (Track 12)
Ravi Bennett: Vocals (Track 12)
Tamara Murphy (Track 9)
James Bowers (Track 9)
Photography by Michelle Grace Hunder
Design by Shehab Tariq (Implant Media)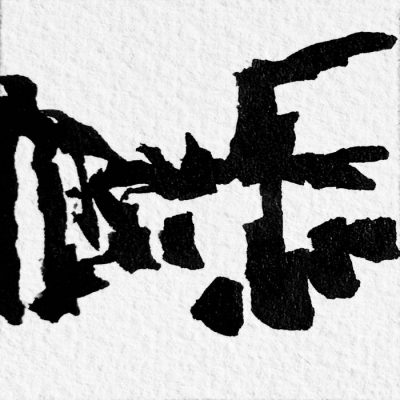 Thurgoland
Josh Barber
Harry Cook – Piano
Callum Mintzis – Trombone
Gus Rigby – Saxophone, Flute
Tamara Murphy – Double Bass
Matt Dixon – Pedal Steel Guitar
Fraser Montgomery – Engineering
Lachlan Carrick – Mastering
Ry Wilkin – Paintings
Josh Barber – production, mixing, drums, percussion, scrap metal, synths, whirly tubes, melodica etc
Recorded at The Aviary in Abbotsford, Victoria.
This project is supported by the Victorian Government through Creative Victoria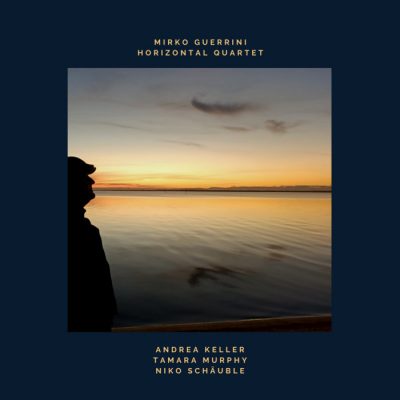 Horizontal Quartet
Mirko Guerrini
Horizontal Quartet
Mirko Guerrini
Mirko Guerrini – Tenor Saxophone
Andrea Keller – Piano
Tamara Murphy – Double Bass
Niko Schäuble – Drums
All Compositions by Mirko Guerrini except for 'Sleep Cycles' by Andrea Keller.
Recorded Live in Melbourne, Australia in June 2020
Mixed and Mastered by Niko Schäuble at Pughouse Studios.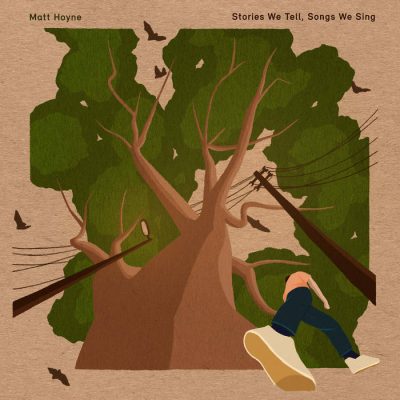 Stories We Tell, Songs We Sing
Matt Hoyne
Stories We Tell, Songs We Sing
Matt Hoyne
Featuring:
Merinda Dias-Jayasinha – Vocals
Tom Noonan – Saxophone
Matt Hoyne – Guitar
Tamara Murphy – Bass
Lewis Pierre – Drums
Recorded at Newmarket Studios, February 2020
Engineered by Guus Hoevenaars
Mixed and Mastered by Dave Darlington at Bass Hit Recordings, NY
Cover artwork by Jon Dinapoli
Text design by Kim Cook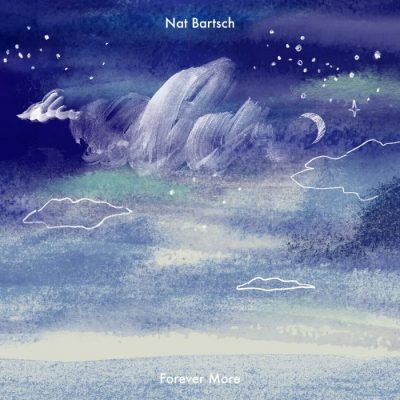 Forever More
Nat Bartsch
Pianist/composer Nat Bartsch announces Forever More , re-interpreting her acclaimed lullabies in a jazz sextet .
In 2018, pianist/composer Nat Bartsch released Forever, And No Time At All, a suite of piano lullabies written while Nat was pregnant with her first child. Produced by Luke Howard and influenced by her own research into music therapy, Nat wrote these pieces works with repetitive ostinatos, simple melodies and harmonies, and tempos similar to a mother's heartbeat. It was designed for parents to enjoy as well as their babies.
The impact has been enormous, with the album clocking up over 2 millions streams in more than 80 countries. Nat has received messages from listeners all around the world who have shared how the album has impacted their lives: it soothes many children to sleep, but also accompanies many other moments across the lifespan from childbirth to the final hours of life, also supporting people with mental illness, grief and stress.
The past two years has seen Nat experiment with ways of presenting the album's tracks. Her background as a jazz pianist/bandleader led her to presenting her lullabies in jazz venues in Melbourne—discovering they were interpreted effortlessly by jazz musicians. It also enabled her to capture the influence of her studies in her 20's with ECM pianists Tord Gustaven and Nik Bärtsch, both artists creating meditative, ostinato-based sound worlds.
And so the idea was had to re-record Forever, And No Time At All with a jazz ensemble – and thus Forever More was born.
Recorded in a single day in early March, not long before COVID-19 lockdowns began in Australia, Forever More preserves the gorgeous tunes from Forever, And No Time At All and all their beautiful, mesmerising simplicity; but it enlarges the sound and develops it in unexpected and very moving ways, adding incredible depth and texture to Nat's original minimalist postclassical masterpieces.
The success of the experiment speaks directly to the quality of the musicians that Nat assembled around her for these sessions, a Who's Who of Melbourne's local scene: Robbie Melville (guitar/effects),Tamara Murphy (double bass), Maddison Carter (drums), Xani Kolac (violin/effects) and Anita Quayle (cello/effects). Although the group had not played much as a unit before, their connection and unity of vision was immediate, as evidenced by the intimacy and intricacy of the performances on this album.
Recorded in the ABC's Melbourne studios by producer Chris Lawson, with post-production completed at a distance during restrictions, Forever More became an accidental document of, and response to, our rapidly-changing situation.
But more than that, during a time of high stress and tension around the world, Forever More offers us all the space to breath, to be mindful, and to surrender some of our stress and uncertainty to the pure beauty of this music.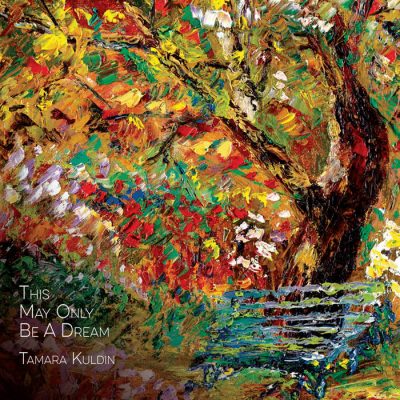 This May Only be a Dream
Tamara Kuldin
This May Only be a Dream
Tamara Kuldin
Tamara Kuldin's new album 'This May Only Be A Dream' features an exquisite ensemble of Australia's finest jazz musicians. Tamara delights in traversing a range of musical genres, inspired by melodic vintage jazz and poetic lyricism, which has led to the recording of this stunning collection of songs. Blending swampy vintage swing with echoes of the deep south, to Argentinian tango, this album also features original melodies.
credits
released February 24, 2020
Artists:
Sam Keevers-piano
Jon Delaney-guitar (Tracks 1, 5, 7, 8, 9, 11)
Nathan Slater-guitar (Tracks 2,3, 6,10)
Tamara Murphy-double bass
Danny Fischer-drums
Steve Grant-accordion and trumpet
Julien Wilson-tenor sax
Lisa Miller (vocals)
Standards and Sudden Death
ATM15
Standards and Sudden Death
ATM15
Arrangements & Musical Director: Andrew Murray Voice: Joshua Kyle, Georgie Darvidis Drums: Hugh Harvey Double Bass: Tamara Murphy Piano: Darrin Archer Guitar: Matt Fagan Alto & Soprano Sax: Tim Wilson Tenor Sax 1: Ron Romero Tenor Sax 2: Stephen Byth Bari Sax: Lachlan McLean Trumpet 1: Michael Fraser Trumpet 2: Ed Fairlie Trumpet 3: Andrew Gioia Trombone 1: Alistair Parsons Trombone 2: Andrew Hammon Bass Trombone: Michael Potts Recorded live – 24th & 26th of July 2016 at Moreland City Band Hall, Cross Street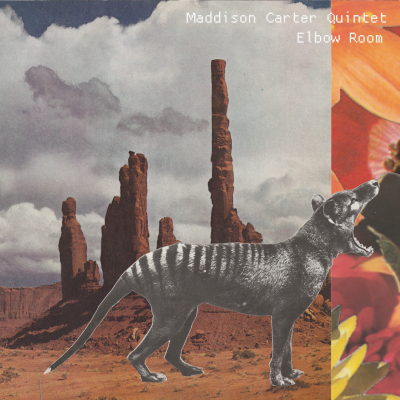 Elbow Room
Maddison Carter Quintet
Elbow Room
Maddison Carter Quintet
The first release from the Maddison Carter Quintet, 'Elbow Room' teams Carter up with Eugene Ball, Theo Carbo, Joe O'Connor, and Tamara Murphy. Recorded in two days, 'Elbow Room' blurs lines between composition and improvisation, new music and jazz, possibilities of polytempi in highly indeterminate improvised music; and imbues an openness that allows these creative minds to run wild.
credits
releases March 5, 2019 Eugene Ball | Trumpet Theo Carbo | Electric Guitar Joe O'Connor | Piano Tamara Murphy | Double Bass Maddison Carter | Drums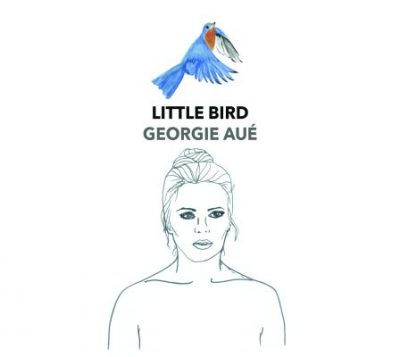 Little Bird
Georgie Aue
Released August 11, 2018 Georgie Aue (vox, piano, electric keys) Lachlan Ridge (guitar) Tamara Murphy (double bass) Leo Kavanagh (drums) Recorded by Niko Schauble – Pugman Studios (September 2017) Mixed and mastered by Jarrad Payne – Wizard Tone Studios (May 2018)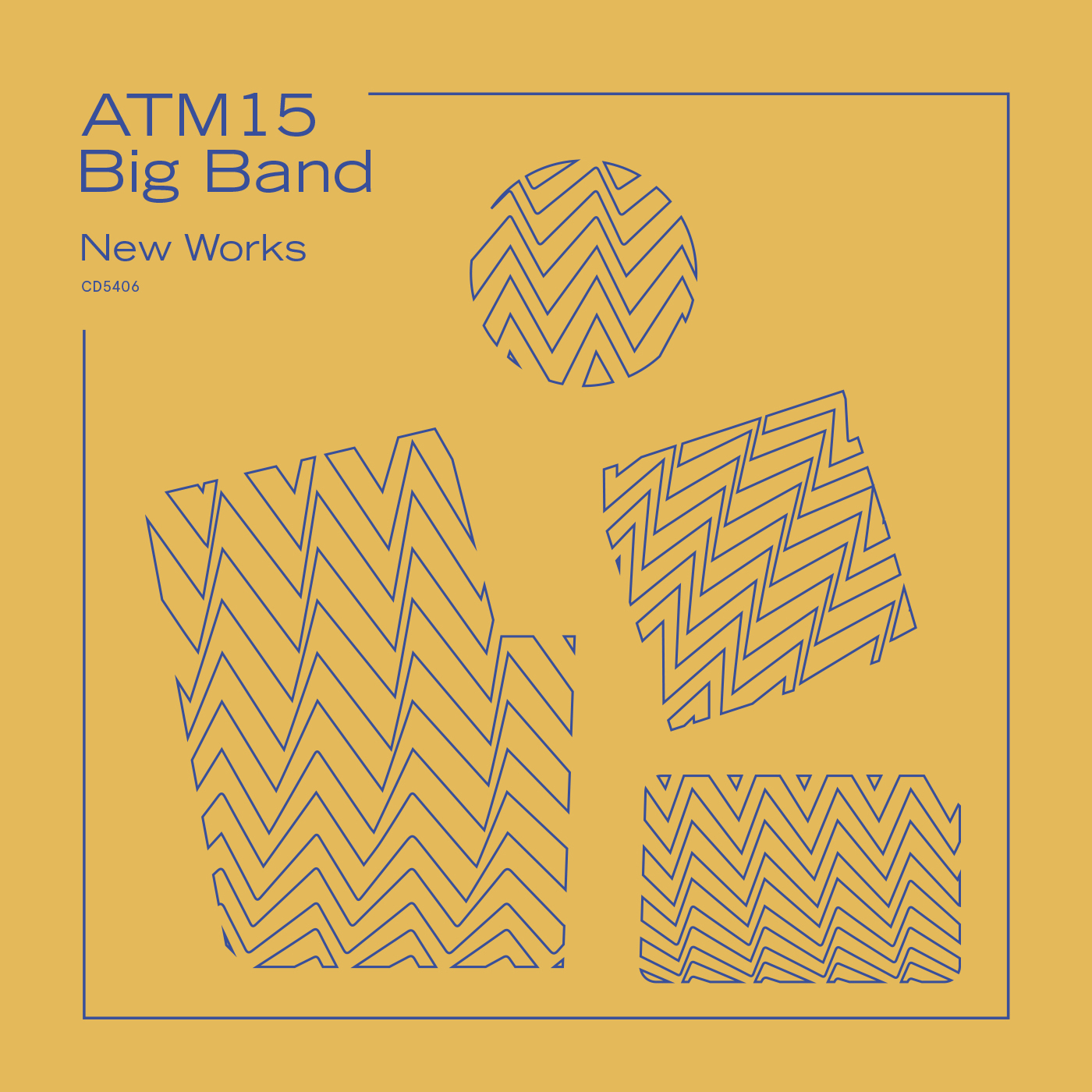 New Works
ATM15 Big Band
'New Works' is an original 50-minute continuous work composed by Andrew Murray. Having spent the last decade writing contemporary originals and jazz standard arrangements for big band, 'New Works' sees Murray utilising these skills in a song-writers context. Murray presents on a large-ensemble scale, songs he has written concerning defeat, confusion, fear, loss and death, all played out with the drama and passion that only big band orchestration has to offer. Composer, Arranger & Director – Andrew Murray Voice – Josh Kyle Voice – Georgie Darvidis Drums & cymbals – Hugh Harvey Contrabass – Tamara Murphy Piano – Darrin Archer Hammond Organ & Keyboards – James Bowers Guitars – Glenn Cannon Trombones – Jordan Murray, Andrew Hammon, Dan McIlvride, Joe O'Callaghan Trumpets – Greg Spence, Jason Sandercock, Eugene Ball, Pat Thiele Saxes – Phil Noy, Flora Carbo, David Theak, Stephen Byth, Ralph Whiteoak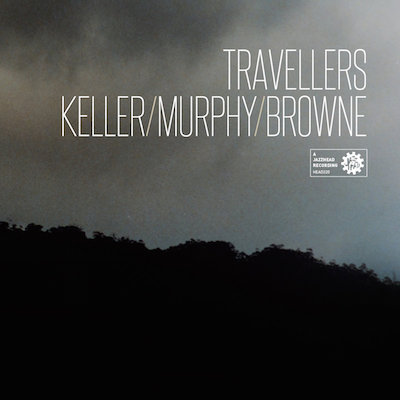 Travellers
Keller/Murphy/Browne
Travellers
Keller/Murphy/Browne
The Keller Murphy Browne combination was a precious one. Emerging organically out of Al Browne's residency at Bennetts Lane, and a particular affinity between the three musicians that grew and simply grew, it had its own voice – as trios do. With Allan's passing in June 2015 this recording taken from two gigs in the Bennetts Lane small room in February 2015 has special significance.I listen to Travellers on the train to my country home. I listen coming in to the city. The lambs gambol with more vitality with 'Queen for Tea' in the ears. Willows along a river are more evocative with Tamara Murphy's bass, alongside the tender lyricism of Andrea Keller's piano in ' A Call, A Whisper'. And Al Browne ever perfectly present in the background. The heart contracts at the sound of Al reciting poetry in 'Empty Garden', and the landscape takes on extra meaning with thunderstorms looming and my own sense of dislocation palpable. We are all travellers here, and you could do no better than to join this band of intrepid wanderers. Tamara's strong hands and strong ideas imbue her with the qualities of a warrior. I would not mess with Tamara Murphy, but I would choose her at my back. She sees and plays patterns and the world makes different sense with her in it. Andrea is an intellect — and hers is an emotional intelligence. Quicksilver thinking, light, strong and sensitive fingers on the keyboard; a considered and infallibly creative touch. And behind them, always, Al with his gifts and enchantment; the witty, wiry conjuror of our Monday nights. I'm only a listener, and susceptible to music. I don't know how a musician evokes this emotion or that. Without knowing which chord or combination or other technicalities carry me on the intention of the composer and player, I am happy to listen, and to go where I am taken. 'It's in our garden that I miss you most,' recites Al. I am sure that Andrea and Tamara miss him everywhere. Fare thee well. This journey is one I commend to you. Miriam Zolin October 2015
miriamzolin.com
credits
released December 4, 2015Andrea Keller – Piano Tamara Murphy – Double Bass Allan Browne – DrumsRecorded live February 9th & 10th 2015 in the small room at Bennetts Lane Jazz Club, Melbourne.Recorded, mixed and mastered by Hadyn Buxton. Photography by Hayley Miro.  
www.hayleymiro.com
KMB photo by Mick Meagher. Design by Hoof  
www.hoof.net.au
Big Creatures & Little Creatures
Murphy's Law
Big Creatures & Little Creatures
Murphy's Law
Murphy's Law's acclaimed fourth album, Big Creatures & Little Creatures, features music by Murphy's Law. The music incorporates electronic soundscapes, lush melodies and grooves with stereo drums. In 2012 the inaugural PBS Young Elder of Jazz Commission was awarded to Tamara Murphy enabling her a unique opportunity to develop a small seed creative concept into a complete work that doubled as a live event and radio broadcast content. The result, Big Creatures & Little Creatures is a suite made up of five movements, each featuring different members of the ensemble. The order of the movements is not set and the movements are deconstructed on stage as part of the performance to form a larger, organic structure that fits intrinsically into the space in which it is created. Featuring the double-drummer line up, the ensemble ventures into new sonic areas in an aim to readdress the traditional band format. "an exploration of timbres and textures in a way that was tonally and percussively rich — even luxuriant at times." Roger Mitchell – AusJazzBlog, 3 June 2012 "****… truly dream-like sequences" John McBeath, The Weekend Australian, Oct 4th 2008 "… a wildly successful integration of classical, jazz and electronica" Roger Mitchell – Sunday Herald Sun, Sept 21 2008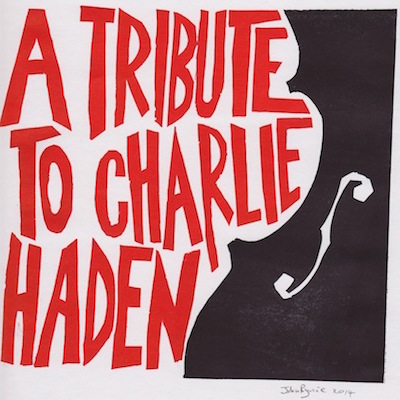 A Tribute to Charlie Haden
Various
A Tribute to Charlie Haden
Various
Each of the 50 artists contributed a solo performance (mostly recorded at Pughouse Studios, Melbourne) free of charge as a tribute to the late great Charlie Haden (6.8.37 – 11.7.14). All proceeds are donated to Medecins Sans Frontieres.   Artists:
NICK HAYWOOD The Law Years 02:54
GEOFF KLUKE Ziggy/Spirit of Jannie 02:53
MICK MEAGHER In a bit 02:56
ANITA HUSTAS Calm Sea 03:39
DEAN ADDISON Inter Tidal Zone 06:45
TAMARA MURPHY Lullaby 04:40
HOWARD CAIRNS Drift 03:16
OSCAR NEYLAND Body and Soul 06:03
ROSIE WESTBROOK Low Tide 04:39
TIM NIKOLSKY Open Heart Open Mind 05:00
CHRIS FRANGOU Liberation 04:44
BEN ROBERTSON Dimming of the Day 03:22
ZVI BELLING Nkosi Sikelele Africa 03:52
STEVE ELPHICK Silent Night 02:19
MARTY HOLOUBEK Rainforest 03:45
MARK SHEPHERD Shenandoah 03:20
TOM LEE All For You 04:47
STEVE HADLEY For Charlie 05:00
LEIGH BARKER Peace 04:57
ALEX BONEHAM How Deep Is The Ocean 05:14
EVRIPIDES EVRIPIDOU Charlie's Angels 08:08
SHANNON BIRCHALL Waltz For Ruth 03:54
FRANK DI SARIO The Shadow Of Your Smile 03:41
CHRISTOPHER HALE Spiritual 03:43
JONATHAN DIMOND Silent Key 04:32
SAM ZERNA Law of Threes 03:02
SAM PANKHURST Agnes Hilton 03:29
GARETH HILL The Sound Of Sand And Surf 03:21
CHRIS BEKKER Folksong 2 02:59
HORST NONNENMACHER Chaden 07:16
KAIN BORLASE Pokarekare Ana 02:30
NICK TSIAVOS Payer For Charlie 02:42
ARLENE FLETCHER Knot 02:57
KIM MAY The Escape Of The Pot-Bellied Pug 02:23
JONATHAN ZION 15 Steps 03:09
CAMERON UNDY The Path 05:37
MARTIN LILLICH Voices Remembered 01:33
LOUIS GILL Traces of Jasmine 03:56
DIRK STRAKHOF It's Only A Paper Moon 03:53
ZOE FRATER Yellow Is The Sun 02:58
PHILIP REX Martha's Mood 03:58
JEREMY ALSOP Charliehaden 03:21
BEN CRIPPS Metro Gnome 04:00
DES WHITE Cinema Paradiso 02:55
BRIAN TAIRAKU RITCHIE Charliehaden 04:36
SIMON STARR Charle 03:40
DJUNA LEE Song For Charlie 03:22
LINDA OH California Charlie 01:48
JON HEILBRON Untitled 04:36
BEN HANLON Folk Song 05:04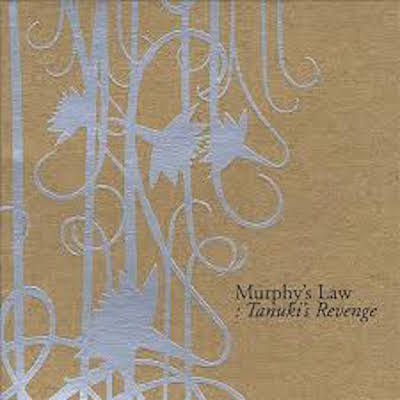 Tanuki's Revenge
Murphy's Law
Tanuki's Revenge
Murphy's Law
The Third album from Murphy's Law – half recorded live and half in the studio, giving a full pictures of what this band does. Featuring compositions by Tamara Murphy, as well as select covers by Jeff Buckley and The Eurythmics. Julien Wilson – sax, Shannon Barnett – trom, Nashua Lee – gtr, Tamara Murphy – bass, Joe Talia – drums. released 16 September 2008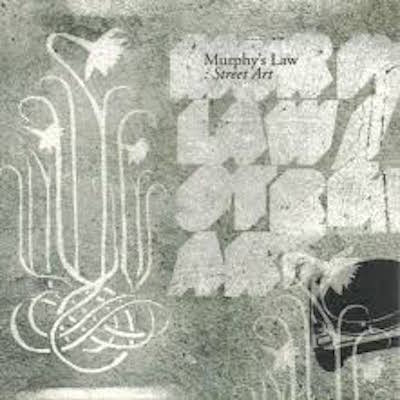 Street Art
Murphy's Law
Murphy's Law, with string quartet and turntables, is inspired by many musical styles including electronica and Australian improvised music. Featuring 'Jumps' on turntables and some of Australia's musical heavyweights. Julien Wilson – saxophone; Shannon Barnett – trombone; Nashua Lee – guitar; Tamara Murphy – double bass; Joe Talia – drums; Jamshid 'Jumps' Khadiwala – turntables; Attila Kuti – violin; Erkki Veltheim – violin; Cerid Davies – viola; Naomi Wileman – 'cello. released 16 September 2008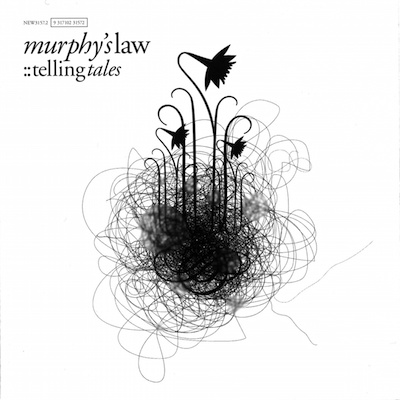 Telling Tales
Murphy's Law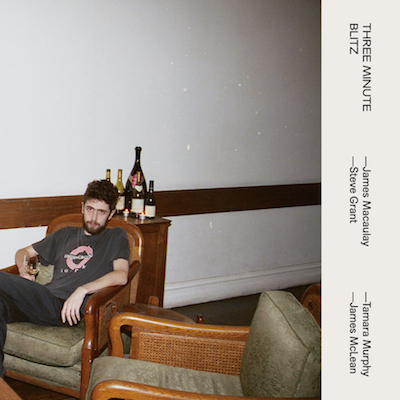 Three Minute Blitz
James Macaulay Quartet
Three Minute Blitz
James Macaulay Quartet
"It's a creeper, this record. I was there when it went down, but I can't recall the tracking order – I wonder if it was the same as they appear here. Actually, who cares – the result is gorgeous; a portrait of honesty and humility that threatens to crack it's so fragile at times – a bit like James/Jimmy/Bison in that respect… I like that I can 'hear' him on this record – literally, obviously, but I mean the fella too. He's a paleo-romantic; old-school, that is – heart on his sleeve (foot in his mouth often enough), that sort of thing. Hates a drink, loves a rave; happiest when they coincide. A (mostly) walking contradiction; a disciplined lush. I mean, look at him: Hair like a beast (bison?), worst posture ever… But what a sound – you can't argue with that – brimming with generosity, wit, and a whole lot of Higgy. He's also bright enough to surround himself with greatness in Stevie (check him out on Lingering Notes), Tam and James/Jimmy drums: never static, never coasting; always bringing themselves to the party. You can tell too that James' gigantic brain has had a hand in writing the tunes, but thankfully it's the lyricism in them that leaves the most lasting impression. He's a lot of things is James, as is this record. But mostly he's a sweet guy who plays the ass out of the trombone and writes some cool tunes." -Eugene Ball James Macaulay -trombone, Steve Grant -piano, Tamara Murphy -double bass, James McLean -drums Recorded and mixed at The Pound on Oct 25 2013 by Phil Noy. Mastered by Phil Rex. Produced by Martin Martini. Photograph by Amelia King. Design by Stuart Geddes. Released 2014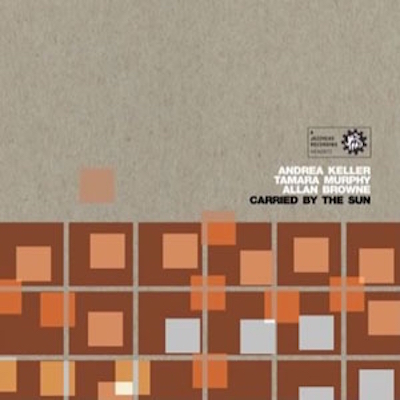 Carried by the Sun
Keller-Murphy-Browne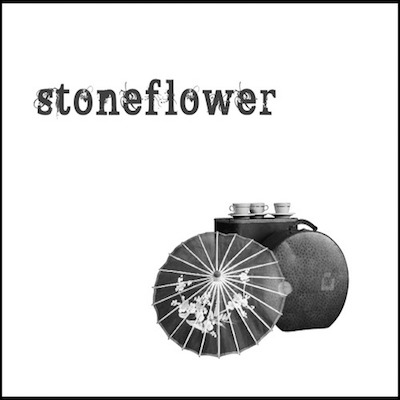 Stoneflower
Stoneflower
With beauty and craftsmanship, Australian trio Stoneflower steal the hearts of audiences around the country with their evocative journeys through vocal jazz, Brazilian bossa nova and sublime pop adaptations. Stoneflower Trio brings together the artistry of PBS Young Elder of Jazz Award winner Tamara Murphy (bass/vocals) and the silken voice of Jacqueline Gawler (singer/percussionist with Coco's Lunch) with one of Australia's most distinctive and virtuosic guitarists, Stephen Magnusson. 10 tracks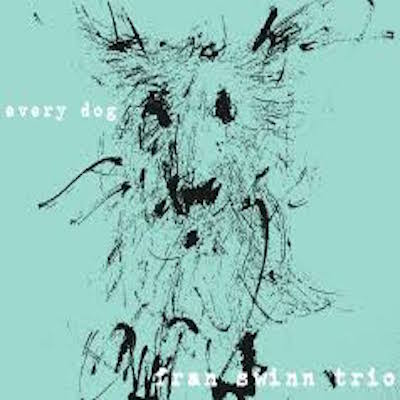 Every Dog
Fran Swinn Trio
Every Dog
Fran Swinn Trio
A quirky jazz trio with an indie rock aesthetic and an emphasis on melodic, interactive improvising. Recorded by Mal Stanley at the ABC studios Melbourne March 4-5, 2009. Originally commissioned for 'Jazztrack with Mal Stanley' on ABC Classic fm.Featuring: Fran Swinn – guitar Tamara Murphy – double bass Ben Hendry – drums
released 10 January 2011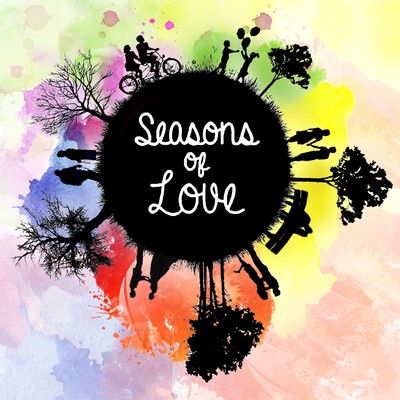 Seasons of Love
Graeme Lyall, Tony Gould, Gian Slater, Eddie Perfect and many others.
Seasons of Love
Graeme Lyall, Tony Gould, Gian Slater, Eddie Perfect and many others.
Whether the song is for voice, trumpet, clarinet, flugelhorn, French horn, sax, marimba, recorder or voice, there is something unique and inviting about every arrangement produced under the watchful eye (and pen) and soundful ear of Graeme. In bringing together many of Australia's finest jazz and classical musicians there is always a possibility that the two styles won't necessarily sit as comfortable bedfellows. In this case nothing can be further from the truth with the results demonstrating how easily and seamlessly the musicians featured on this album can be transported from one style to another. With vocalists Eddie Perfect and Gian Slater we had a rare and very special blend of vocal talents. Add to this our jazz trio, under the legendary and magical musicianship of Tony Gould, Tamara Murphy on bass and award winning, multi-faceted drummer and percussionist David Jones and the stage is set for an unforgettable experience. Then add legendary, inspiring and incredibly versatile players John Hoffman on flugelhorn, David Griffiths on clarinet, Gianni Marinucci on trumpet, Graeme Lyall on sax, and Peter Marks on French horn. There is even a guest appearance on one track from world renowned recorder virtuoso, Genevieve Lacey – listen out for this magical arrangement of an old favourite. And of course, equally importantly, the string orchestra was put together by Marco van Pagee and led by Miwako Abe. TONY GOULD COMMENTS: Another memorable and fantastic experience – what great music-making is all about! What talent in the one studio, and all under the direction of the genius of Graeme Lyall's arrangements and conducting. No one in the world writes better for strings, or for any other instrument for that matter. (It is no surprise that Sammy Davis Jnr. tried to entice Lyall to go with him back to the USA. But fortunately for us, he stayed!) And what a collection of soloists that has been put together: Eddie Perfect, Gian Slater, David Griffiths, John Hoffman, Gianni Marinucci, Genevieve Lacey, and Sergei Golovko, with a rhythm section of Tamara Murphy and the remarkable David Jones, with a pianist whose name temporarily escapes me! The Project's creator Peter Marks and I chose the pieces and he even played the French horn on a track or two! Each piece is a classic in its own way, and without exception all are endowed with glorious melodies; pieces from Gershwin's wonderful "Porgy and Bess", standards including "On A Clear Day", beautiful tunes including, "Tammy", Sondheim's "Send in the Clowns", "Sunrise, Sunset" from "Fiddler on the Roof" to name but a few. The project would not have happened had it not been for the passion and enthusiasm of Peter Marks. Thanks to him, from start to finish it was a joy for all concerned. Importantly, I think this came across in the end product. Memorable all around. Released 18 July 2013.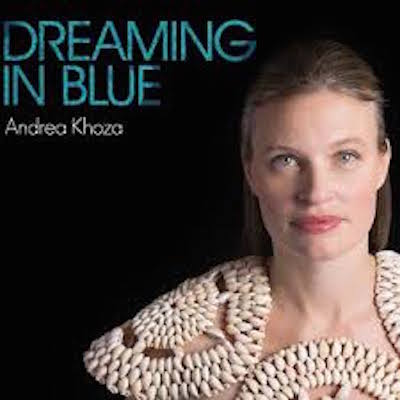 Dreaming in Blue
Andrea Khoza
Dreaming in Blue
Andrea Khoza
After extended trips to South Africa to host music and cultural tours with her husband Valanga Khoza, Andrea has a deep connection to South African music. With these varied influences, Andrea has recorded and released her first debut album, Dreaming In Blue, in 2013. Working with talented musicians such as Fran Swinn, Tamara Murphy and Ben Hendry, she has managed to capture a sound that is peppered with jazz, world and roots. Andrea Khoza – voice; Fran Swinn – guitar/banjo; Tamara Murphy; acoustic/electric bass; Ben Hendry – drums; Ben Grayson – Hammond organ; Adrian Sherriff – trombone; Valanga Khoza – vocals/kalimba; Ousman Sonko – djembe; Carl Panuzzo – voice; Jacqueine Gawler – voice; Timothy Slater – voice; Mary Helen Sussman – voice; Esther Holt – voice.   9 tracks. Recorded in January 2012.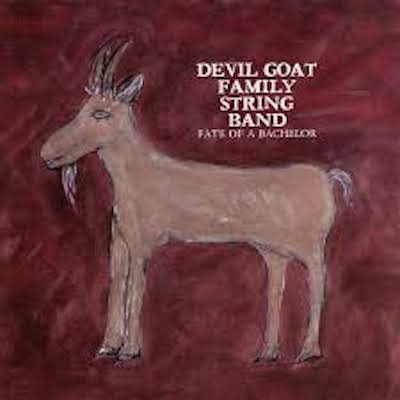 Fate of a Bachelor
Devil Goat Family String Band
Fate of a Bachelor
Devil Goat Family String Band
There are plenty of rumours about inbred families and bluegrass, and The Devil Goat Family String Band are proud to have started a lot of them. They are a family of five been-around-the-block musicians whose disparate musical pedigrees have interbred in an orgy of string band collaboration and celebration. Between them they've sired something that music purists may regard as a cross-eyed bow-legged step-cousin of bluegrass, but in truth their forbidden rendez vous has widened the genre gene-pool and created a hilly billy Frankenstien that is more powerful, stronger and multi-faceted than any of the pure-bred species they left back on the farm. A Devil Goat Family String Band gig consists of orginal tunes in the hillbilly and bluegrass ouvre that are not afraid to venture into the swampy badlands of Country, Folk, and Gypsy, and delivered in the style of a passionate high-energy string band. They also throw in some blistering covers such as Foggy Mountain Breakdown to keep the Good Ol' Boys from reaching for their shotguns. Gus (banjo), Kate (fiddle) and Jamie (guitar, harmonica and slide guitar) first started jamming on the front porch in 2003 and began gigging in seedy bars in 2004 with Tamara joining on double bass in 2005. In 2006 Johnnie Carr added dobro slide guitar, mandolin and sparkling tenor harmonies. Through lots of regularly gigging these players have become a tight-knit group of stringband innovators.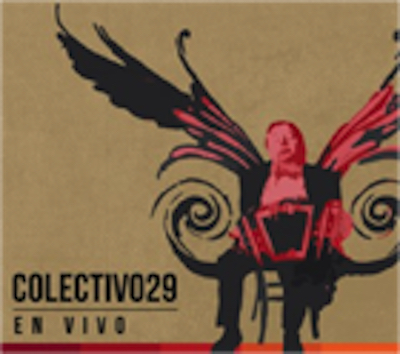 En Vivo
Colectivo 29
Quintet, Tango Nuevo, Australian Composed and re-imagined Tango. A project created after an extended study period in Buenos Aires, Argentina. This beautiful quintet plays acoustically and their debut cd comes from a live performance in Melbourne, recorded in 2011. Andrew James – piano; Rachael Kim – violin; Mischa Herman – accordion; Penelope Witt – cello; Tamara Murphy – bass   10 Tracks Released in 2012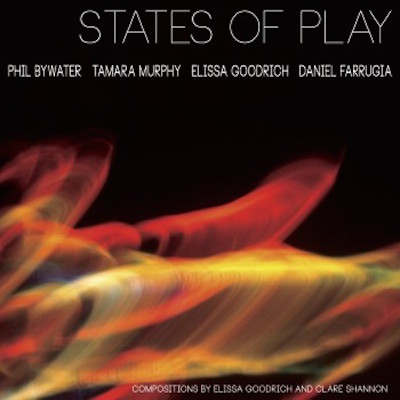 States of Play
Shannon-Goodrich Ensemble
States of Play
Shannon-Goodrich Ensemble
This beautiful Spanish, Flamenco-infused contemporary jazz CD features four of Australia's finest independent contemporary musicians performing music by 2 x Australian Jazz work of the year nominated composers Elissa Goodrich and Clare Shannon. Phil Bywater – saxophone/flute; Tamara Murphy – double bass; Elissa Goodrich – vibraphone/percussion; Daniel Farrugia – drums. 11 Tracks. Recorded November 2012. Released in 2013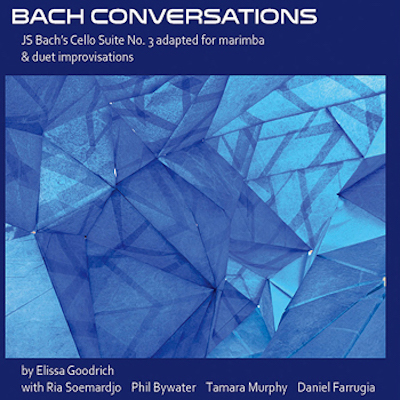 Bach Conversations
Elissa Goodrich
Bach Conversations
Elissa Goodrich
A reimagining of Johann Sebastian Bach's Cello Suite No.3 adapted for solo marimba by Elissa Goodrich and in duet improvisations-conversations with some of Australia's finest independent world and jazz musicians.
"Exquisite…ear-opening" –  The Australian
Released in 2013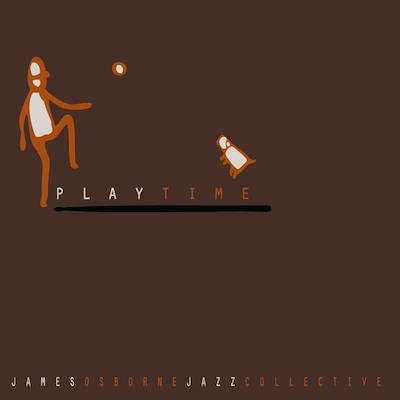 Playtime
James Osborne Collective
Playtime
James Osborne Collective
Since moving to Melbourne in early 2008 and taking a musical hiatus to settle in, James Osborne has played with some great musicians and has used the recording of Playtime as a chance to pay tribute to his mentors and influences. The material on Playtime includes works from an often neglected but fruitful time in American jazz, the 1990s. Songs like Mr. Cool Breeze by Donald Harrison and In God We Trust by percussionist Winard Harper helped shape James' appreciation for jazz music. James Osborne Collective: Tamara Murphy – bass Simon Mavin – piano Christophe Genoux – tenor Brae Grimes – trumpet James Osborne – drums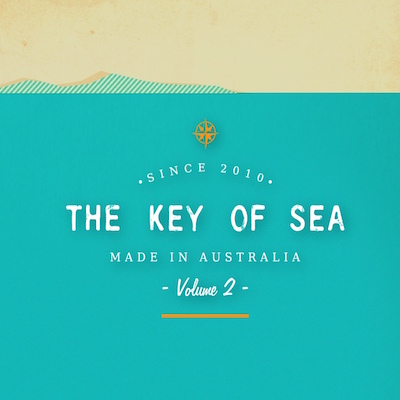 The Key of Sea
Various
THE KEY OF SEA 2012!
WHAT IS THE KEY OF SEA?
The Key of Sea started out as a project to create a quintessentially Australian album and in 2010 the Key of Sea vol 1 was released with great success. Each track a beautiful collaboration between one of Australia's finest established artists and an extraordinary musician who brought their cultural heritage from across the sea, escaping war, hardship or persecution.
WHY THE KEY OF SEA?
The Key of Sea is based on a single premise, that Australia is a great country for its cultural diversity. Often the extraordinary success of Australian society is overshadowed by people who want to upset and discourage the diversity we all enjoy. They seek to make race and heritage a wedge with which to drive communities apart. The Key of Sea is a direct, profound and, most importantly, positive response to those people. This project is a reminder that, with a little work and an open heart, Australians of all races and creeds can create beautiful and lasting things together, celebrating our shared humanity.
Tracks:
1. Silence Of The Guns – Jinja Safari and Knife
2. The Boat – Paul Kelly and The Cambodian Space Project
3. Az Eshq Tho – The Tiger And Me and Murtaza Jafari
4. Lively Boys – Lanie Lane and Adam Starr
5. Fear Like You – Chet Faker and The Royal Swazi Spa
6. Come Along – Brous and Awaz
7. Islands – Clubfeet and Alex Toumazos
8. Open Hands – Sietta and Sunameke
9. Open Your Heart – Dick Diver and BCR
10. Client JGT 683– Kim Salmon and Waleed Aly
11. Apuse – David Bridie and Hein Arumisore
Released 2012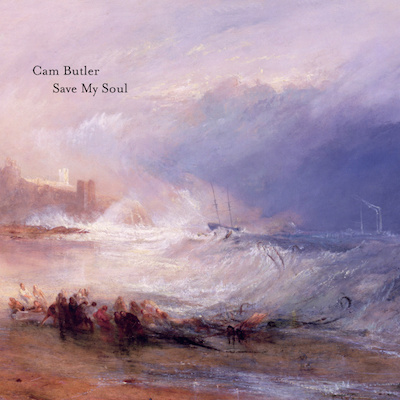 Save My Soul
Cam Butler
Cam Butler (Cam Butler & The Shadows Of Love, The Coralinas, Ron S. Peno & The Superstitions, Silver Ray) is a unique electric guitarist and composer with an instantly recognisable sound. Rather than relying on fx, Cam uses plectrums, his fingers, found objects, brushes, capos and tunings to fashion his soulful, 21st century guitar music. A lover of the sound of strings, he has composed epic music for string quartets, string orchestras, singers and bands.Save My Soul, his sixth after 2008's, Dark Times, features a 23 piece string orchestra and is out now. The album will be played live in cinemas, accompanied by a film and video installation.In order to present Save My Soul live, Cam has enlisted the help of 4 film makers (plus himself) to make a video to accompany each of the 5 tracks on the album. These film makers are an international collection, hailing from Melbourne, Berlin and Kabul. Cam's music has often been described as cinematic and the combination of each of these directors' visions with the lush beauty of Save My Soul's music is a true, immersive, multi-media experience.
Released 23 March 2012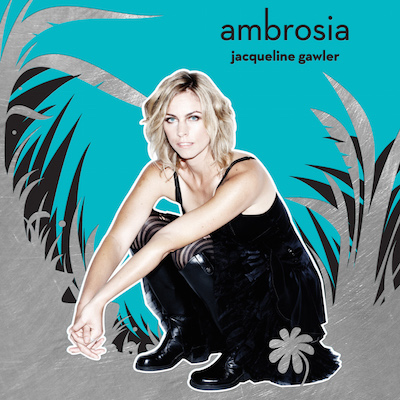 Ambrosia
Jacqueline Gawler
Ambrosia
Jacqueline Gawler
Jacqueline Gawler's debut solo album Ambrosia is a sumptuous and electrifying feast of indie/jazz/rock/ vocal adventure featuring original songs of incandescent beauty – stories of humanness, the end of the world, sweaty men & singing flight attendants. Featuring an all-star line-up of: Jacqueline Gawler (voice, keys, kalimba & percussion), Fran Swinn (guitars, loops), Christopher Hale (electric bass, acoustic bass guitar, lap steel guitar, mandolin & percussion), Ben Hendry (drums, percussion) plus special guests Anthony Schultz (piano accordion), Ben Gillespie (trombone, voice), Eugene Ball (trumpet) Tamara Murphy (double bass) & Simone Lang (cajôn) with additional programming by Hadyn Buxton. Engineered, mixed, mastered and co-produced by Hadyn Buxton, funded by an Arts Victoria grant.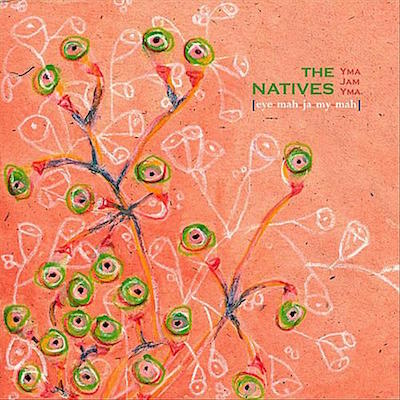 Yma Jam Yma
The Natives
Saxophonist for well known artist Gotye, Gideon Brazil presents 7 original compositions, featuring some of Melbourne's finest improvisers including Ed Fairlie (trp), Shannon Barnett (tromb), Darrin Archer (pno), Ronny Ferella (dr) & Tamara Murphy (dbl bs)
Released 2008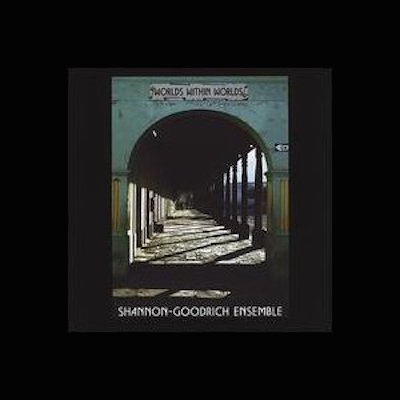 Worlds Within Worlds
Shannon-Goodrich Ensemble
Worlds Within Worlds
Shannon-Goodrich Ensemble
"Inspired jazz poetry" Melbourne Weekly Review. "With "translations by Iranian-born poet Ali Alizadeh, set to music, Exquisite calm, torn by spiritual longing. an ear-opening testimony …in an exciting new format." John Jenkins, 'From Page to Stage' The Australian, Arts.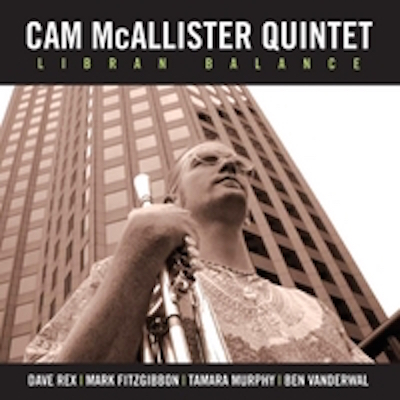 Libran Balance
Cam McAllister Quintet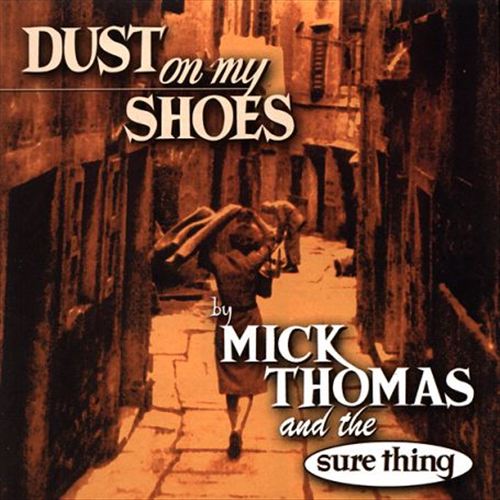 Dust on My Shoes
Mick Thomas and the Sure Thing
Dust on My Shoes
Mick Thomas and the Sure Thing
Michael Barclay – drums/percussion/vocals; Ed Bates – pedal steel; Jerry Boys – engineer/producer; Darren Hanlon –bass/guitar/harmonica/keyboards/mandola/vocals; Tamara Murphy – upright bass; Ray Pereira – percussion; Craig Pilkington – trumpet; Mick Thomas            bass/guitar (Rhythm)/vocals; Matt Walker – guitar (Steel)/ pedal steel; Mark Wallace – accordion; Rosie Westbrook – upright bass. 16 Tracks. Recorded 2001.